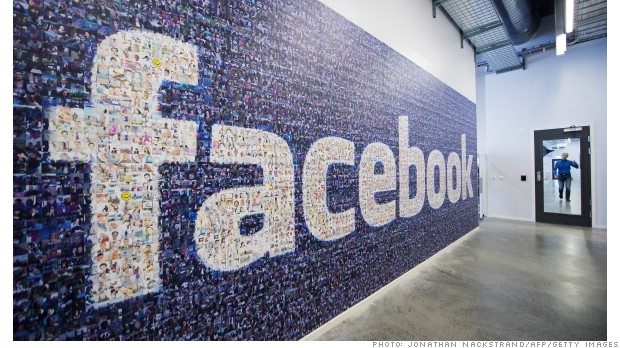 A big logo created from pictures of Facebook users worldwide is pictured at a company data center in Sweden. NEW YORK (CNNMoney) Facebook's mobile money machine is going strong.
The social network reported third-quarter earnings Tuesday that showcased its continued success in mobile advertising, which made up roughly two-thirds of its $3.2 billion in sales.
Facebook (FB, Tech30) had an average of 703 million users per day on mobile as of last month, up 39% from last year.
Overall, 1.35 billion people -- nearly half the world's Internet users -- logged in at least once a month. That figure was up from 1.32 billion last quarter.
Facebook's shares are already up nearly 50% this year and are trading around their all-time high, buoyed by the company's success in mobile advertising.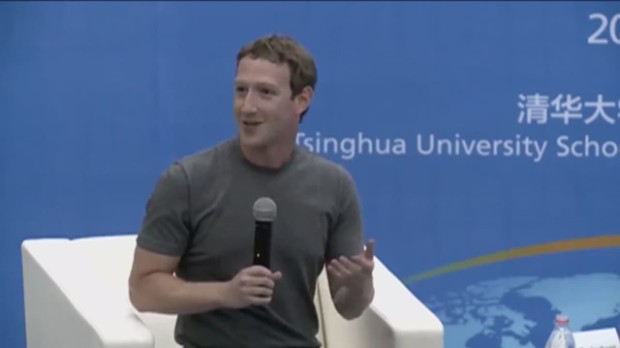 Watch Mark Zuckerberg speak Chinese
Web users are leaving their desktops behind and flocking to mobile devices. January marked the first time ever that Americans accessed the Internet using smartphone and tablet apps more than they did on PCs, according to comScore.
Facebook didn't make any money on mobile as recently as 2011. Then Chief Financial Officer David Ebersman acknowledged to investors ahead of the company's 2012 IPO that mobile monetization could be "uncertain."
In the years since, however, the social network has successfully introduced mobile ads, redesigned its mobile news feed and debuted a number of new apps to expand its offerings for marketers.
Facebook's challenge going forward will be to generate new revenue streams from acquisitions like Instagram, WhatsApp and Oculus VR, while continuing to generate user growth.